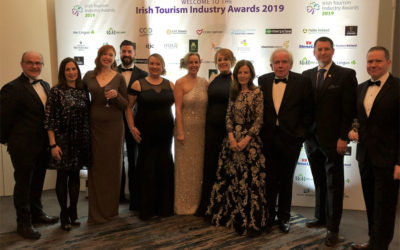 After overcoming stiff competition from some of the best the Dublin tourism industry has to offer, Pearse Lyons Distillery has been awarded Best Dublin Visitor Experience for a business with fewer than 100,000 visitors annually at the 2019 Irish Tourism Industry...
read more
When: 4th October 2019 Where: Dublin, Ireland. Teeling Whiskey has announced the details of the final 'Dublin Rising', a special event series that is being held to mark the coming of age of its award-winning distillery and the arrival, later this year, of its Single...
read more
Where: Speyside, Scotland When: May 1st to 6th 2019 The annual Spirit Speyside Festival will take place from 1st to 6th May 2019. The program is currently in the planning stage but as always promises to one of the world's premier whisky events. It is currently...
read more
Where: UK – Birmingham When: Nov 24th 2018 The BCEC will be the venue for The Whisky Lounges event in Birmingham, UK on 24th November. Whisky Lounge Festivals allow whisky lovers to engage with like minded enthusiasts of all levels of experience. Attendees can...
read more